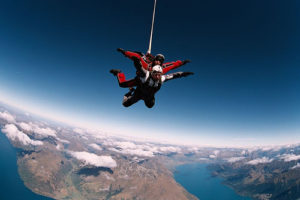 Twenty Five year old Kieran Rush will be jumping out of his comfort zone on 9th August 2017, When he completes his Charity Skydive. Amazingly Kieran has chosen "Children's Christmas Wish List" as his chosen charity.
On the 3rd January 2017 Kieran put behind him the thought of a 10,000 feet jump and picked up the courage and booked his Skydive(through Skyline) Quoting " What have I got myself into?"
This page will be updated on more news and updates about Kieran's daring adventure through the upcoming weeks, and also updates on ways to sponsor to follow.
From all of us at 'Children's Christmas Wish List we would like to say a massive thank you for the support you are giving, and making it possible for us to continue to send children for the well deserved trips of a life time!