Since the birth of The Children's Christmas Wish List we have done various fundraisers each year to help support the kiddies each year.
2009  ~ We held our 1st St Patricks day Golf Tournament at Stoneleigh Deer Park Golf Club in Warwickshire, again another great event which helped us raise nearly £4000, it was that enjoyable we actually organised another golf day in October which raised another £3500 towards the Kiddies 2009 Wish List
2010 ~ We were finding it hard to ask all the same faces & companies to support us with the recession & unfortunate people losing their jobs, so my wife Becky & I decided to do A Charity Skydive, this way people could donate anything from a £1 to whatever they could afford, to think that we were going to jump from 13,000ft was a bit scary to start with but having completed the dive we both said we would do it again especially as between us we raised just under £6000
I then decided to try organising our 1st ever Christmas dinner bash, we booked a room at the Royal Court Hotel in December & managed to sell 242 tickets to family, friends & local companies in Coventry & Warwickshire and along with the band, DJ, raffle & auction we managed to raise another £4000 to spend on the 2010 Christmas Wish List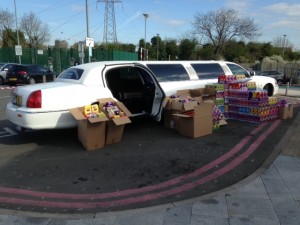 2011 ~ Was a Big Year for Myself, I decided to take on a personnel challenge which I was able to do as a sponsored event, I signed up to do Kilimanjaro, after months of training with a personnel trainer & approximately £16,000 we set off to take on the highest peak in Africa, What a Challenge, Loved every day but it was very hard & was glad I had put in the training before hand,
We also started our Easter Egg Appeal this year  which anyone could donate an egg for the kids, we managed to raise over 500 eggs and these were kindly delivered via vintage bus owner Robert Harrington, what a great couple of hours delivering these & some of the kiddies had there photos's taken on the bus,
I had arranged on the run up to the Kili Trek in November – early December to organise another Christmas dinner bash on my return which was an amazing evening which raised another few £s and also enabled me to show  a lot of people some video footage from the Kilo Trek,

2012 ~ We decided not to do the Christmas Dinner Bash this year but to organise a summer bash, so in June we held our 1st summer event at The Blue Lias in Stockton, Warwickshire which we managed to sell 150 tickets which raised approx £3000
Our Easter egg appeal this year managed to collect approx 800 eggs which were kindly delivered via a stretch limo kindly donated by American Limo's in Coventry, the kids that were able to come & see the egg collection & had a fab time with photograph's in the limo!
2013 ~ We decided to leave any charity bash's out this year as we felt our supporters needed a break from donating £'s to our charity, instead we decided to just do another golf day at the Warwickshire Golf Club in which 18 teams played & along with a raffle & Auction we raised £2390, another great effort by all our golfing supporters
Our Easter egg appeal this year managed to collect approx 1100 eggs which were delivered by our van to the rear doors at the hospital!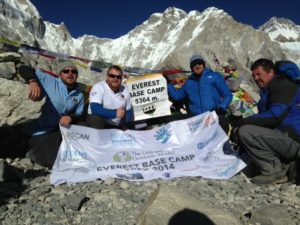 2014 ~ We decided to do another summer bash at The Blue Lias with Bob Hall from Sky Sports to host our evening's entertainment which was Thom Kirkpatrick & the Legendary Raymond & Mr Timpkins, the evening has to be the best we have ever organised, everyone loved it & we raised £3423 on the night from ticket sales, raffle & auction, later that year we purchased a Fortnum & Mason Hamper worth £550 & sold tickets at £10 each which was well supported & was won by Bradley Hayward, this raffle raised approx £1000
Our Easter egg appeal this year managed to collect approx 1500 eggs which were delivered again by our van to the rear doors at the hospital!
We also supported Zoe's Place Coventry with £2500 towards the Christmas gifts for the sick children & there Siblings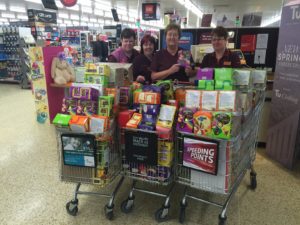 2015 – This year was a year in which we were told we could no longer support the children at UHC&W because of all the legal proceedings surrounding famous paedophile cases which we tried our hardest to sort, I even had a meeting with The CEO at UHC&W but nothing was going to change their minds, it was good to see that Coventry City FC & Wasps RFU where able to do a visit round the ward the days that preceded my meeting "1 rule for 1 & another rule for others" if your Famous that is!!!!!
We again supported Zoe's Place this Christmas with actually purchasing, wrapping & delivering gifts to all the sick children & there Siblings
Our Easter egg appeal this year managed to collect approx 1800 eggs which were yet again simply delivered again by our van to the rear doors at the hospital!
2016 – No fundraising events this year, but still collected eggs for our Easter egg appeal & this year we managed to collect approx 1800 eggs again which I'm sorry to say were yet again simply delivered again by our Van to the rear doors at the hospital!
We have had to have a MAJOR re-think about what our charities aims are & who we could turn our support to!
I was lucky enough to meet a very inspirational girl called Allana who had just been to the USA & had treatment for a brain tumour using proton therapy, she was introduced to me by a guy I have known for a good few years called Robert Harrington who actually supports so many local charities & after a discussion we decided that both Allana & Robert would become trustees on our charity,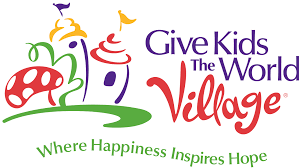 Moving Forward – Since Allana & Robert have joined us we have applied to become official partners with Give Kids The World Village in Florida, this has taken months of emails, paperwork, legal documents back & forth with an amazing outcome that only weeks ago we were told that we had been granted 'Official Partnership' status  and hat we could start to help sending terminally ill children & there families to Florida to have a week at the village to meet Mickey Mouse, swim with dolphins, the wishes they can grant are out of this world.
This is now our main aim & we Have Allana as our lead to make this all happen along with organising the fundraising efforts to make the wishes come true.
Thanks for reading.
More events to be published very soon.
Craig Collins,
Trustee.